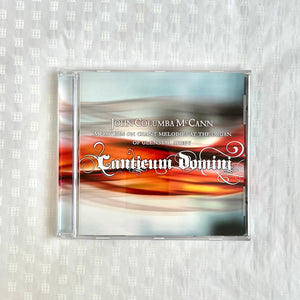 In these 28 tracks, Fr John Columba McCann OSB improvises on chant melodies at the organ of Glenstal Abbey.
These improvisations draw on the chant melodies in different ways. In some ('Chorale Variations and Victimae Paschali') the chant melody is heard in its entirety, clothed in a variety of harmonics and counterpoints. In many others, melodic fragments frfom the chant become the building blocks of new forms (ternary, fugal, sonata, litany, dance forms etc.) The melody is sometimes modified as to rhythm and modality in order to communicate anew the message or mood of the original text.
All the pieces on this CD are, like, any improvisations, conceived 'on the spur of the moment.' The only advance preparation was the selection of appropriate themes as well as some thoughts regarding form just before each piece was improvised.